发布时间:2019-08-31 栏目:教育 评论:0 Comments
凤凰于飞 a couple of phoenixes on the wing-happy marriage
Fraud said: "the fear of intimacy – the chronic and overpowering feeling
that emotional closeness will seriously hurt or destroy us and that we
can remain emotionally safe only remaining at an emotional distance from
others at all times."
  
When Harry met Sally, they believed there exist friendship between men
and women,but finally they still fell in love with each other and got
married,wow….I would like to say it's really confused me…I mean, I
love happy ending but I still cast some doubt on their marriage, is it
really for love? Or just for having been used to get along with this guy
and can not lead the life without him (or her)?
  
At the first time when Harry met Sally, he said: Men and women can never
really be friends, because "the sex always gets in way", and Sally's
response was totally opposite. They are in different worlds, different
attitude toward life and love.
  
When they met again after 5 years, Harry was going to marry with Helen,
and Sally was just in a new relationship with Joe. And Harry asked Sally
to be his friend, the reason is that they already have partners and they
will not fall in love with each other. But Sally refused.
  
Maybe their fates are joked by God, they met in 5 years again. In that
time, Sally just broke up with Joe, while Harry was divorced with Helen.
Without these tragedies happened to them, I think they can't be best
friend forever. They came to understand each other and got to know what
men and women really want and think.
  
Since then, they can do everything with each other except having sex,
this kind of safe relationship enable them to release themselves without
fear of abandonment, which makes them feel relaxed and comfortable.
Their unconsciousness,especially for two souls who just had a badly
emotional experiences,avoided them to involve in a meaningful
relationship, they thought they would never get hurt.
  
But something they feared most still happened in an irrational state.
After having sex, everything become wired, seems that the relationship
between them should have a new definition. Once a relationship was given
meaning and obligation, people will be anxious and loose sense of
safety. This is the fact that many people are always unwilling to
face.
  
I saw many couples are not happy when they married, but why we still
think it necessary to marry with someone in a proper time? Why we
appreciate some kind of stories like "To hold your hand, to grow old
with you执子之手与子偕老"? Why?
  
People claimed that: Because we love each other!!
  
There is a great deal of truth of that, yet If a man and a woman fall in
love, they don't need to marry, they can choose to be lovers forever, I
think. The truth I believed is that no one can avoid the fear of
loneliness during their whole life. People married just want to
guarentee their life and need a home for soul.
  
Sally and Harry married at last, become couples from friends. They don't
need to experience the period of adjustment, which includes
conflicts、distrust and misunderstand,as other couple experienced.
  
Maybe this is the ideal of marriage:Marry with someone who knows your
defects but still loves you and never abandons you…
  
And if today someone ask me whether men and women can be really friends
or not, I would definitely say yes. We believe in god, we believe the
existence of alien, so why can't we believe this wonderful thing in this
world? Haha!! Nothing is impossible!!
岁岁平安:Peace all year round
花开并蒂 a good marriage
美满良缘 a happy and wonderful marriage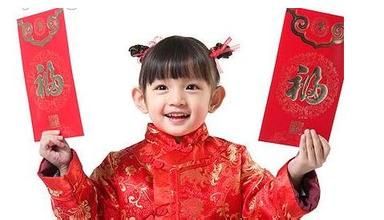 春节巧说英文吉利话
(沪江英语)
招财进宝:Money and treasures will be plentiful
百年偕老 (of a married couple) to stick to each other for a hundred
years
百年琴瑟 married couple for a hundred years
白头偕老 (of a married couple) to stick to each other till the hair
turns gray
出入平安:Safe trip wherever you go
国泰民安:The country flourishes and people live in peace
步步高升:Promoting to a higher position
永结同心 to be of one mind forever
情投意合 to be congenial; to agree in taste and temperament
吉祥如意:Everything goes well
花好月圆 the flowers are in full bloom, and the moon is full-ideal time
for wedding
天缘巧合 a destiny given by heaven and a wonderful match
美满良缘 A happy and wonderful marriage
美满家庭 a happy family
一帆风顺:Wishing you every success
留下评论